The story of a family who fought for their home (and sanity) against an evil entity that possessed it – and won.
This story is 100% credible as told by Bob Cranmer, a former army officer and former political figure in the City of Pittsburgh.
---
"I relish a book that I can't put down and Bob Cranmer's The Demon of Brownsville Road was just the ticket. I read the book in two days. While I admit that since I'm a Pittsburgher I was more interested in hearing about Bob's political life and ties than the average reader, nevertheless, it's a fascinating memoir filled with stop-your-heart tales of the demon within this home. I've never been much of a believer in 'ghosts' per se, but this book certainly made me stop and think about 'life beyond.' Probably the greatest gift in Bob's story is the chance for insightful discussion. This isn't the kind of book that you'll read, put down and never think about again. The story will stay with you. And every bump you hear in the night may send a chill up your spine…"
---
"I haven't finished the book yet but it is so well written that I don't want to put it down. Like it just flows and you can't to see what he has to say next and what is around the next corner. I seldom write reviews, but this is a great book and if you are interested in this type of reading you will love it. Just getting to know his family is interesting."
---
"I thoroughly enjoyed this well-documented and entirely believable account of a demonic haunting. The author is very credible, and I found the writing to be grounded and not overly sensational. This is a very difficult subject, and I commend this author for having the courage to publicly come forward with this account. People need to realize that these types of hauntings occur, and that people suffer because of them. I think this book will serve as a support for the people who will go through or have gone through similar hauntings."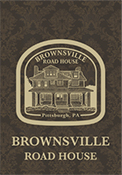 Stay in the house –
now an historic luxury B&B
For over a decade the house has been exorcised. It's both peaceful and clear of the demon. And now, you can stay in the house as a transformed, richly historic B&B.
Click here to visit the transformed B&B